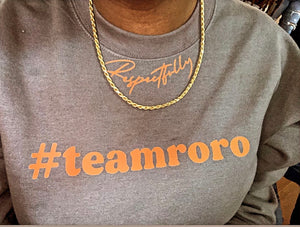 #teamroro is in the house!! Whoop Whoop! I know you can literally say that in your head. That is the point! Anywho! Hello again!! I am back and I'm here to stay! The day before LAUNCH and my nerves are rattled. The unknown can be so scary. I've learn that on the other side of fear, there is a whole lot of what we actually want out of life. Just taking that big step, no matter how difficult shows fear there is no place for this. I want to thank you for stopping by in advance. If you purchased a...
---
Hello #teamroro! I know, I know, it's been a while.. forgive me, but trust me, I have been making sure to check in as often as I can. We're a united front now... GO #teamroro! This brand is defined by love and togetherness. Love is poured into each product and by using them, this brings us together in spirit. You cannot deny the energy flowing out of each product after you've used it. Come on.. BE HONEST! IT IS TRULY MAGICAL! Although I haven't launch this website yet (trust me it is coming), these are my love notes to you....
---
• about the owner • about us • store news • welcome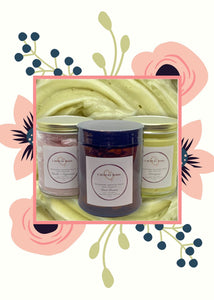 Hey #teamroro! It's me again. I know it took awhile for me to add another blog post. I know - you've been waiting. So here it is!  First, let me start by saying THANK YOU for the continued support. It is appreciated. Your support gives me the strength & balance to keep pushing forward. Like they say #cantstop #wontstop. Anywho... Let's get into these Whipped Body Butters'. When I say these body butters are addictive, I mean it. The way it melts onto your skin like butter on a hot bagel. Like literally, this is what it does. The scents...
---
• about the owner • about us • store news • welcome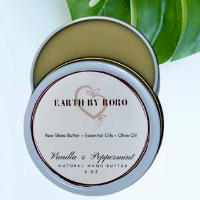 EARTHBYRORO was created in November 2019. I created this natural hand butter because other brands that I've purchased didn't have the consistency needed to provide dewy, soft hands and cuticles after a manicure. I thought to myself, "maybe I can create something on my own." I made my first hand butter which was our Lemongrass, and my daughter instantly fell in love. She inspired me to step outside the box and share this great creation with others. Soon I added additional scents and products to bring to you the growing line that we have today! I hope you enjoy this labor...