• about the owner • about us • store news • welcome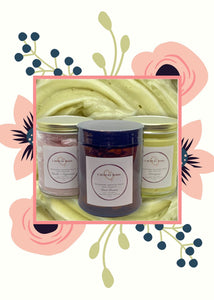 Hey #teamroro! It's me again. I know it took awhile for me to add another blog post. I know - you've been waiting. So here it is!  First, let me start by saying THANK YOU for the continued support. It is appreciated. Your support gives me the strength & balance to keep pushing forward. Like they say #cantstop #wontstop. Anywho... Let's get into these Whipped Body Butters'. When I say these body butters are addictive, I mean it. The way it melts onto your skin like butter on a hot bagel. Like literally, this is what it does. The scents...
---
• about the owner • about us • store news • welcome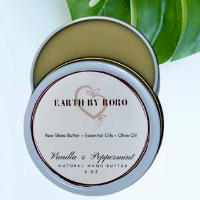 EARTHBYRORO was created in November 2019. I created this natural hand butter because other brands that I've purchased didn't have the consistency needed to provide dewy, soft hands and cuticles after a manicure. I thought to myself, "maybe I can create something on my own." I made my first hand butter which was our Lemongrass, and my daughter instantly fell in love. She inspired me to step outside the box and share this great creation with others. Soon I added additional scents and products to bring to you the growing line that we have today! I hope you enjoy this labor...